Bungee Workout, a dance and fitness combination, has been gaining much anticipation and momentum as the next big thing to hit the local fitness scene. Many are looking forward to adding it to their workout regimen. Now you can make Bungee Workout at your home!
Bungee fitness is a fun alternative to traditional exercise. Wearing a harness and bungee, you can expect a low-impact workout without a compromise in intensity. Bungee fitness classes work the entire body with a combination of cardio and strength moves.
The bungee cord is great and ideal for agility and plyometric training. It helps improve your agility, increase your speed, increase the sense of balance and strengthen your speed, technique and your body. It helps bring your physical skills to a new level.
It comes without a ceiling mount however the extension strap (daisy chain) could be used to mount to a round pipe or beam.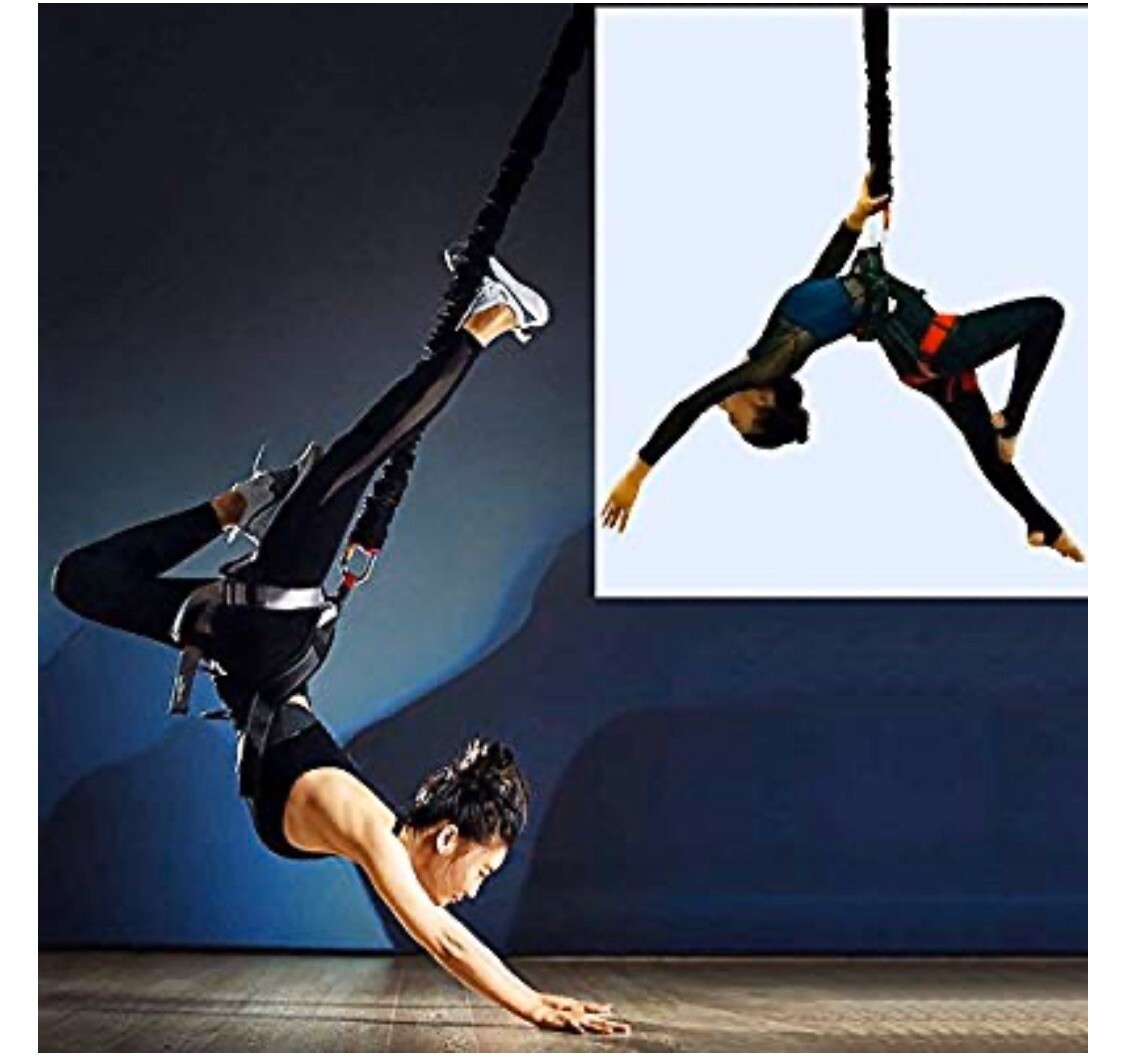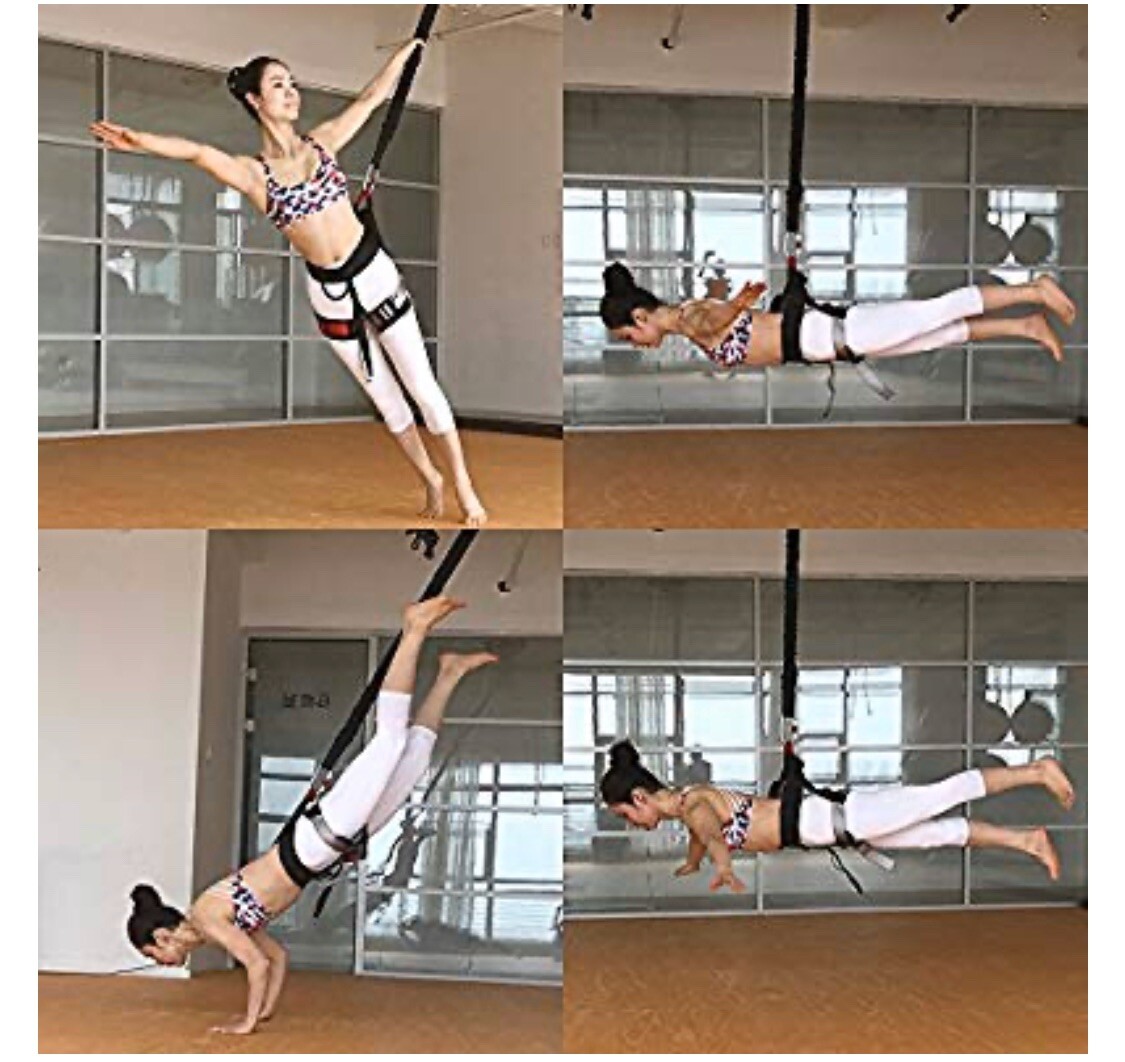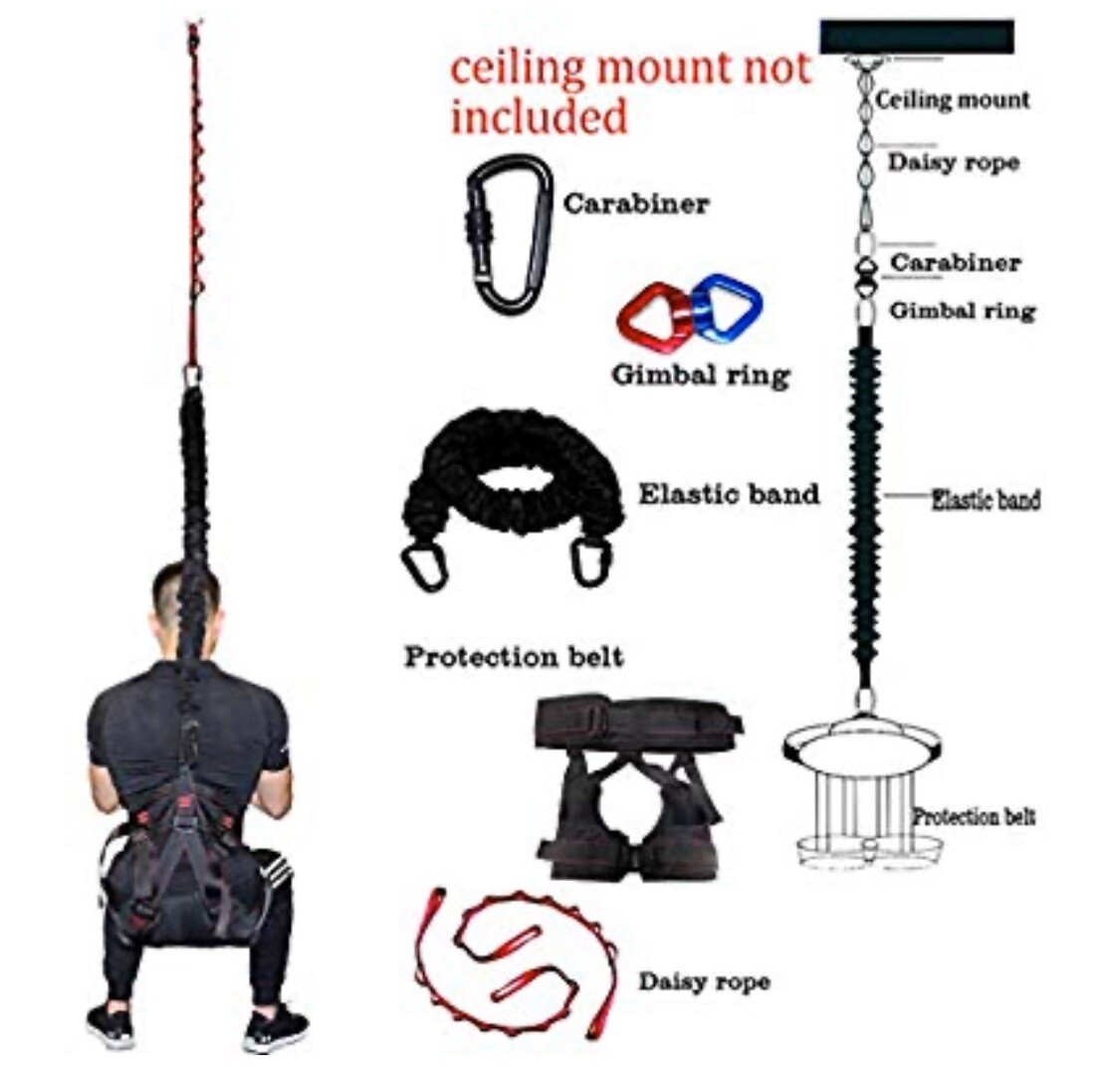 The length of the Bungee Cords: 130cm
The length of the daisy chain: 105cm (there are two daisy chains included)
Includes two already installed carabiners.
Delivery also includes:
1 Bungee Cord (weight class 1: 100-140 lbs)
2 Daisy chains (one pair)
3 Carabiners (2 already installed, and another one)
1 Harness (Safety Belts, Leg Protection)
1 Rotational Device (Can be rotated 360°)
1 User Manual